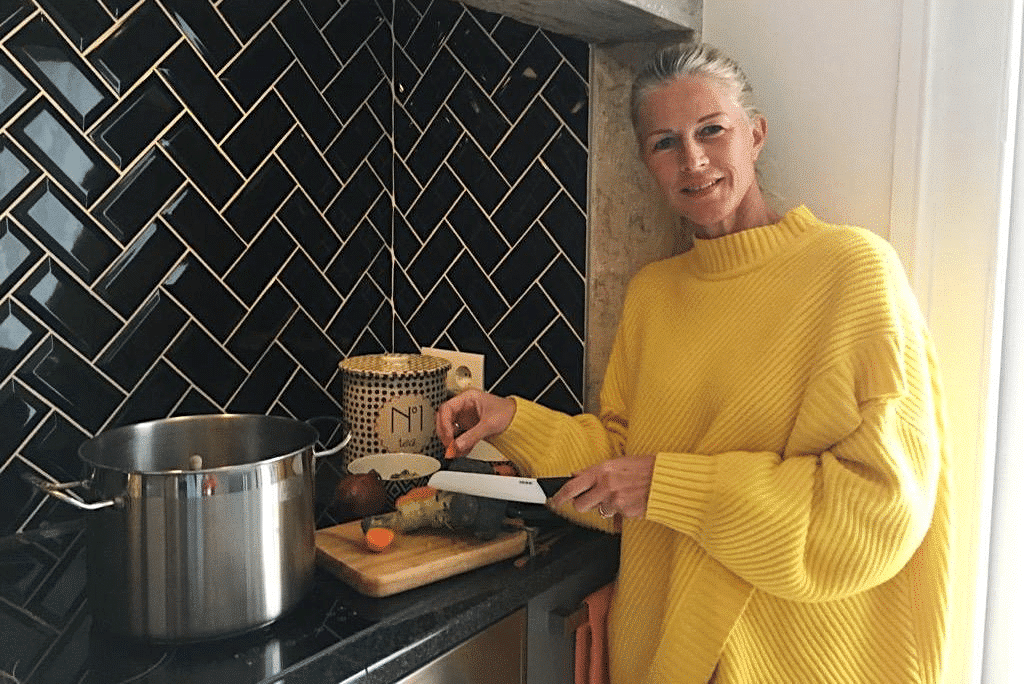 For this new edition of the healthy TBL recipes, I'll suggest you today my favorite soup recipes. The soup's particularity is that we can be creative with its composition, with fresh and season vegetables to satisfy the family's taste buds.
Easy to make, the soup is an invigorating and comforting dish during this cold period. Low in calories, it's a part of the unavoidable food routines for a healthy and balanced diet. Indeed, it guaranties a large quantity of vitamins, minerals, and fiber for a low amount of fat.
To take care of yourself and move forward on the flat belly path, avoid adding fat (cream, milk, ham…) in the preparation. If you wish to add a bouillon cube choose one that is fat free.
Without waiting, here are my favorite recipes! Bon Appetit!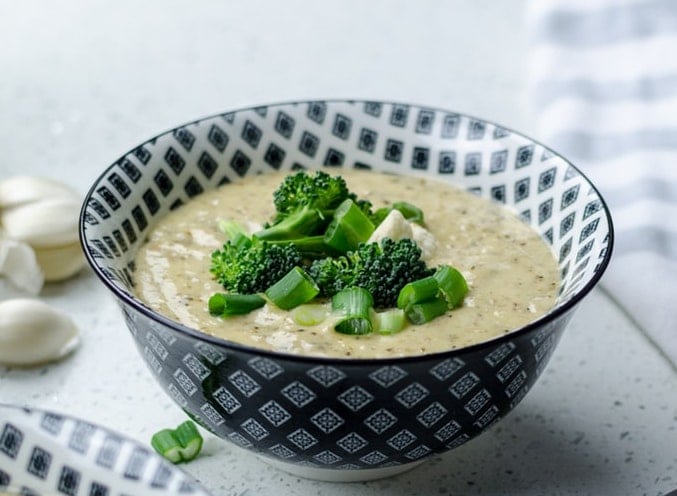 Ingredients:
50g of walnut kernels
500g of broccoli
1 teaspoon of freshly squeeze lemon
1 tablespoon of honey
½ teaspoon of salt
½ teaspoon of pepper
Preparation:
Put the nuts in a bowl filled with water and let them rest for 2 hours.
Wash the broccoli and separate them as a bouquet.
Pour the drained nuts, broccoli, lemon juice, honey, salt and pepper in a big recipient. Blend everything for a few seconds.
In a big pan, pour the mixture and add 30cl of water during preparation.
Cook the soup for about 10 minutes and blend it one more time until the mixture is creamy. Bon Appetit!
Coral lentils curry coco soup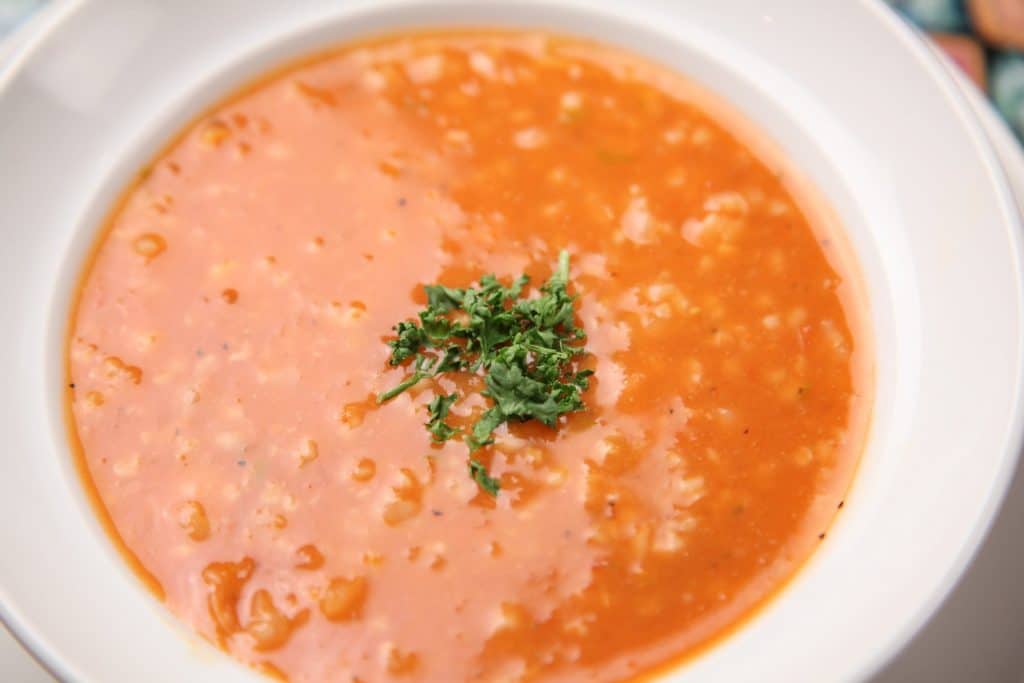 Ingredients:
150g of coral lentils
2 medium carrots
½ onion
2 medium sized garlic cloves
1 teaspoon filled with powdered curry
½ teaspoon of powdered cumin
½ teaspoon of grinded ginger (optional)
½ tablespoon of olive oil
100ml of coconut milk
Salt and pepper
Water
Fresh coriander (optional)
Preparation:
Chop the onions and garlic.
Cut the carrots in little cubes and rinse the lentils a few times.
In a big pot, let the oil heat then add onions and garlic. Stir the preparation, don't let the onion and garlic go brown.
Add the carrots and spices, stir the mixture.
Add the lentils and cover everything with water (+2cm)
Add salt and pepper.
Without a lid, let it cook for 25 to 30 minutes at medium heat. Rectify the seasoning if needed then add the coconut milk and coriander if you want to. Serve it hot, enjoy!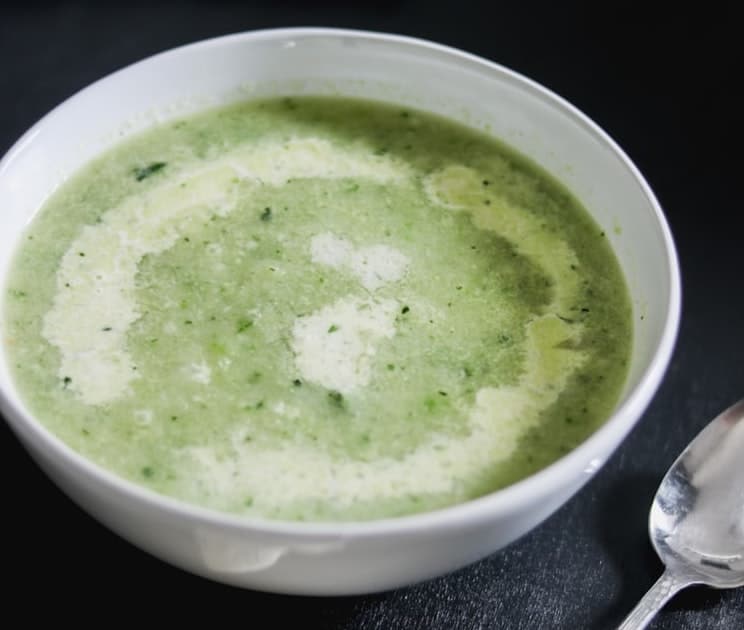 Ingredients:
300g of green beans
2 medium sized potatoes
1 leek
1 peeled shallot
1 peeled garlic clove
parsley
Salt, pepper
Preparation:
Start by chopping the leek and thinly slice the shallot, parsley and garlic. Peel the potatoes and hull the green beans.
Thinly cut the green beans and cut the potatoes in large cubes.
In a pan, let the oil heat a low temperature then cook the leek, garlic and shallot for 5 minutes while stirring a little bit.
Add the beans and potatoes. Add salt and pepper. Let it sit for 5 minutes and stir once in a while.
Pour 1L of boiling water. Add the parsley add bring to ebullition.
Cover the mixture, set temperature on low and let cook for 30 minutes. The vegetables will become tender.
Blend the soup, bon Appetit!
For more information on TBL programs, click here  
During the winter, what are your favorite things to eat my Bellies? Any recipes you would like to share? Can't wait to hear from you in the comment section, I always enjoy reading you. See you soon!