the belly lab By Joëlle bildstein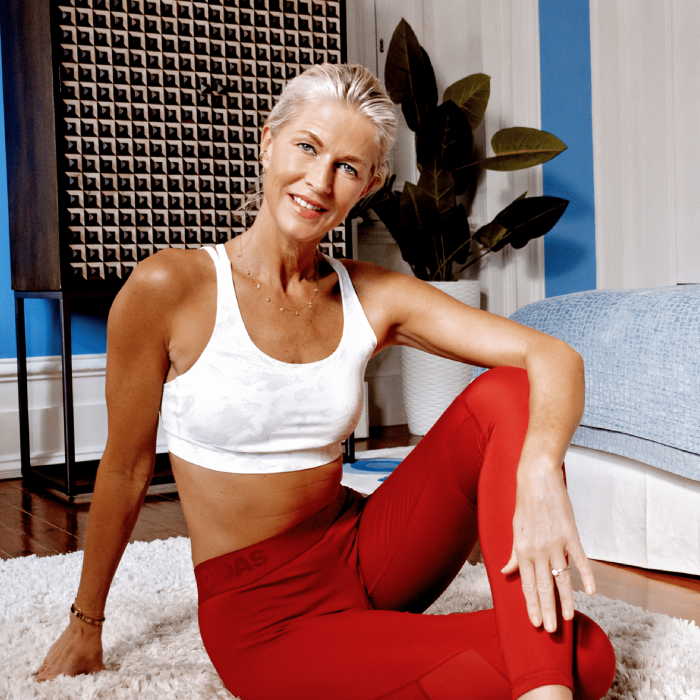 I'm Joëlle Bildstein and I am the founder of TBL: THE BELLY LAB.
I help women take a fresh look at their stomachs to find harmonious and lasting health.
On this page I want to simply introduce myself to you and tell you about my journey. Today, I am a business owner, but my job has not always been fun. My life's path has been winding and even painful sometimes.
I also want to show you how perseverance, willpower and consistency in your work can make everyone's projects a success.
I was born in Alsace and I have always been immersed in a sporting environment from a very young age.
I practiced classical dance at a high level between the ages of 6 and 15 years old, and then I turned to skiing and tennis. My parents were very athletic and my father was also a ski instructor! At home, practicing sports was essential, both during the week and on weekends, and the whole family was involved.
It was these regular activities that forged my character and temperament. I owe my rigor to classical dance and to my father, who was a demanding man, and it's also thanks to this environment that my personality is such today.
Very early on I realized that I had to take care of my body. Sports have taught me the sense of perfection and gave me the willpower to make things happen. The body is an integral part of my life and becoming aware of it has allowed me to never let go!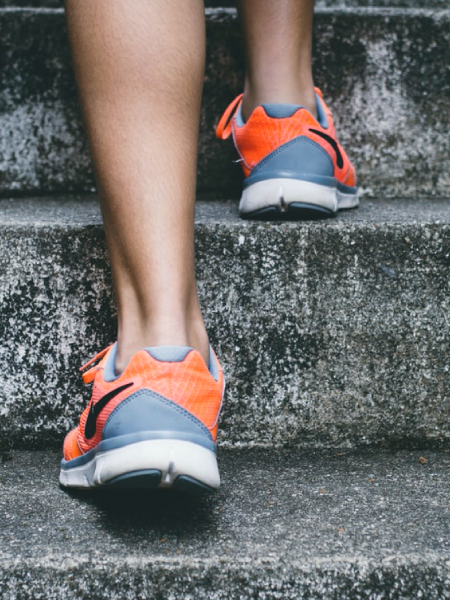 I got married at the age of 28 and had two children, Lucas and Paul. During my first pregnancy, I had the chance to do a lot of walking and I was even able to swim for the second one, up until the day before my water broke!
My first delivery with forceps in South Africa was difficult—but less so on the second one—and I wanted to breastfeed my two boys even though I was in unbearable pain.
Naturally, these two pregnancies have had a physical and emotional impact on me.
In June 2005 I was living in Brazil, and since life doesn't always go the way it does in fairy tales, I returned to France deceived and disoriented with my two boys. After my divorce, I found myself alone raising Paul and Lucas, who were then 3 and 5 years old, respectively, only with the help of my mother.
In 2006 I found work as an advertising director for niche magazines, working with a small team with whom I got along very well and I gradually started building a network of contacts.
However, due to the stress of daily life, the constant race to increase sales and life in Paris in general, I channeled my energy into sports and kept a fairly intense regime of running, swimming and eventually even bodybuilding. This allowed me to escape my negative thoughts and erase the daily troubles from my mind.
I make a point of picking up the kids every night at 4:00 outside of school.
My family cocoon with my two sons is the most important thing in the world to me.
FIRST STEPS AS A SPORTS TRAINER
with my life in the end ? »
Then one day I wondered: what will I do with my life in the end? I wasn't completely satisfied and wanted to change things to have more freedom, and to be able to take care of my boys at my own pace.
Like so many of us I was afraid of change, afraid of not succeeding, but I was determined not to let go and found the strength inside that I needed to persevere.
I then decided to join CELSA-INSEP and I became a fitness trainer!
I joined my companion to work alongside him at his gym in Faubourg Saint-Honoré in 2008. I must admit it really wasn't easy, as I had to manage my life as a mother, a woman, a fitness trainer and a director at the gym.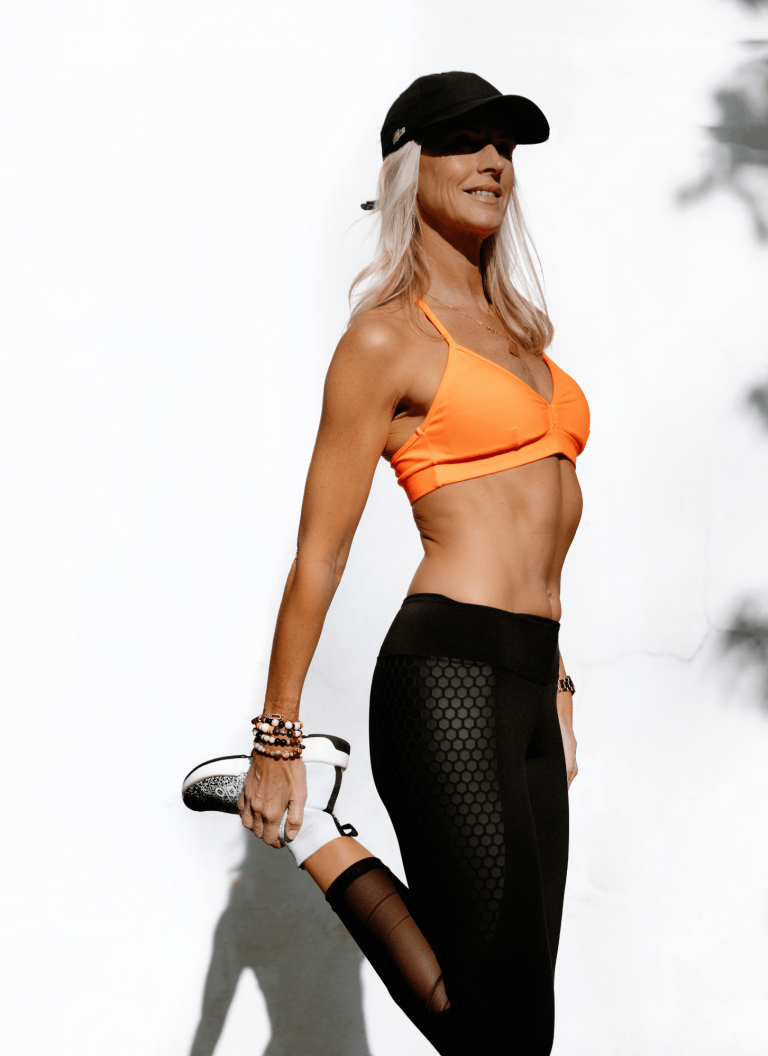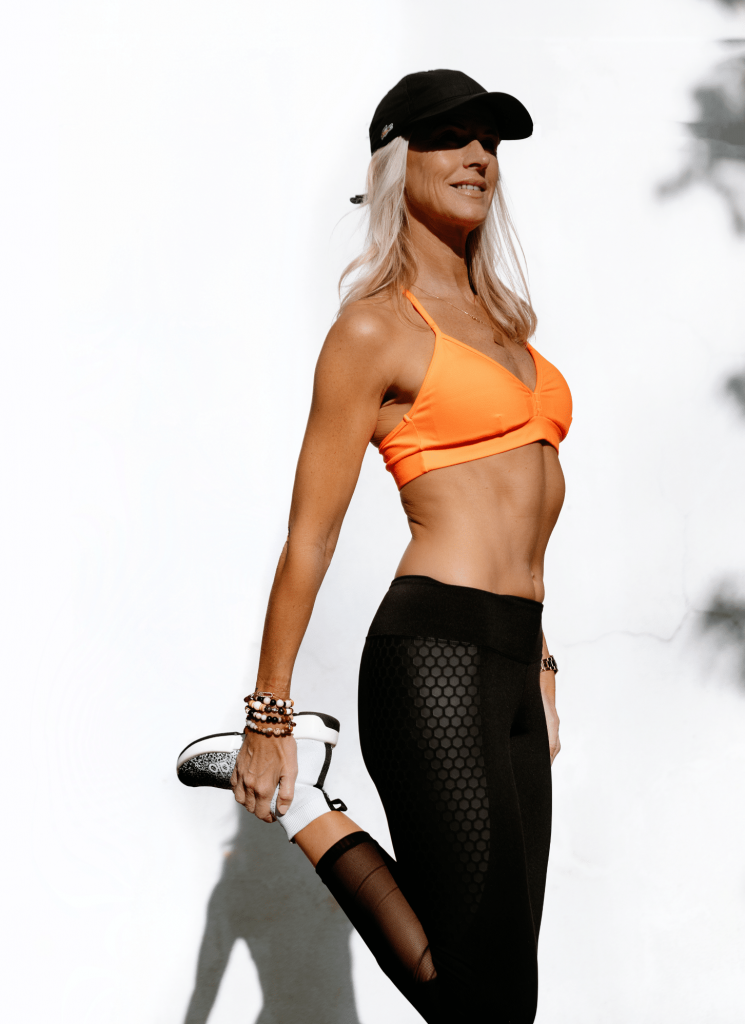 As a trainer at the gym, I practiced what are called "classic" abs and crunches of all kinds, which cause hyper-pressure on the abdominal cavity and push the organs down and towards the front. I realized that, even though I was training so much, I still had a bit of a belly and suffered from stomach aches.
In 2012 I met a Pilates instructor who taught me how to work the abs through the perineum and the transverse.
While investigating this, I discovered the works of Marcel Caufriez on hypopressive exercise, who also inspired Bernadette de Gasquet, a doctor and yoga instructor. I used their knowledge to create my own method.
At this point in my life I left my partner and my job at his gym at the same time. Here I am alone again.
BACK TO ZERO, OR MAYBE NOT!
I kept a few clients, but it wasn't enough to support myself and my two sons. I found the courage to approach the Hilton Hotel and started working with them to give home fitness lessons.
At the same time, I had been practicing for a year by myself with a new technique of hypopressive exercise that I had developed. After 6 months of some trial and error, I started seeing some encouraging results. I had my doubts about the viability of this technique, so I tested it on myself for several months and it literally changed my view of fitness. I integrated it with some breathing exercises and movements, which I started teaching my clients.
It was a period of financial hardship. I was counting every penny, never went on vacation and had a very simple lifestyle, but I never gave up and gradually regained confidence in myself.
My children are with me, I run to pick them up after school, at the leisure centre, I like to find them and these are sacred moments for me.
In 2013 I was finally ready. Everything is clear in my mind and I decided to label my technique and embark on this fabulous experience.
The name "L'atelier du belly" immediately came to mind, which then became The Belly Lab shortly after.
Like a stroke of fate, the Hilton goes bankrupt and closes. It was a big blow but I remained confident, and started offering home fitness lessons while working on my project.
In 2018 I met my partner and moved to Portugal, while my site was slowly growing. 
The first TBL 1 program was finally released on Christmas that year and I'm happy to have accomplished this challenging goal. 
By April 2019 I had improved my communication skills, and in the summer of that year my method revealed its full potential. THE BELLY LAB IS HERE !
FROM TRAINER TO BUSINESS MANAGER
After the dazzling success of TBL 1, the Hachette publishing company suggested that I write a book to present my techniques, which I did over a period of three months. I called it "1 month for a flat stomach".
Then followed TBL 2, TBL 3 and TBL in English, I developed my social networks, I did live streams, exchanged information with many partners, and my team in France, Belgium and Portugal started growing as a result.
Now that my children are grown, my third baby TBL has started growing as well. I just have to think about TBL, live TBL at 2000% and share it with my community of bellies, as I like to call my clients.
I also created The TBL—Mutual Aid and Support group, which helps the Bellies exchange information, improve and support each other.
I would like to tell you not to take anything for granted in life and to never give up, and that I've shown perseverance along the way.
I started on my own and created TBL from nothing, but I always believed in it. 
Today, I'm proud to be able to help thousands of women reconcile with their bodies and help them improve their lives far beyond their physique.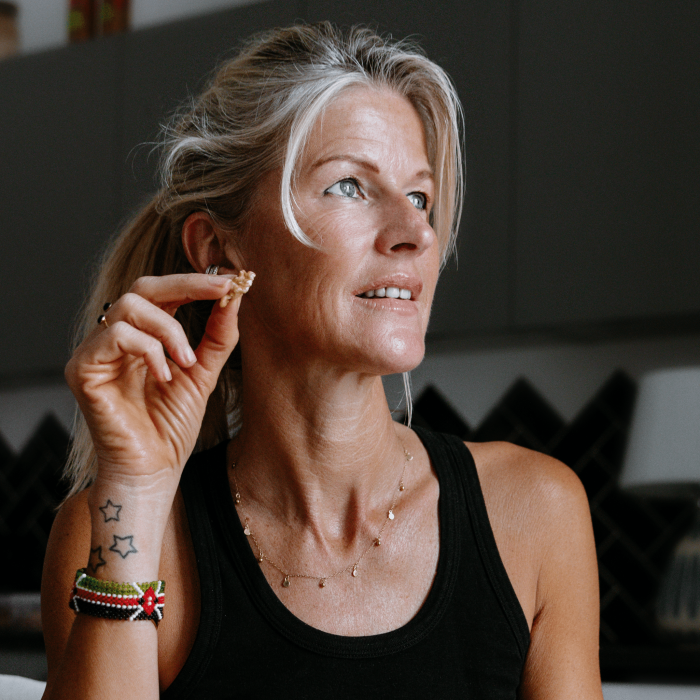 that you have in the hollow of the belly !