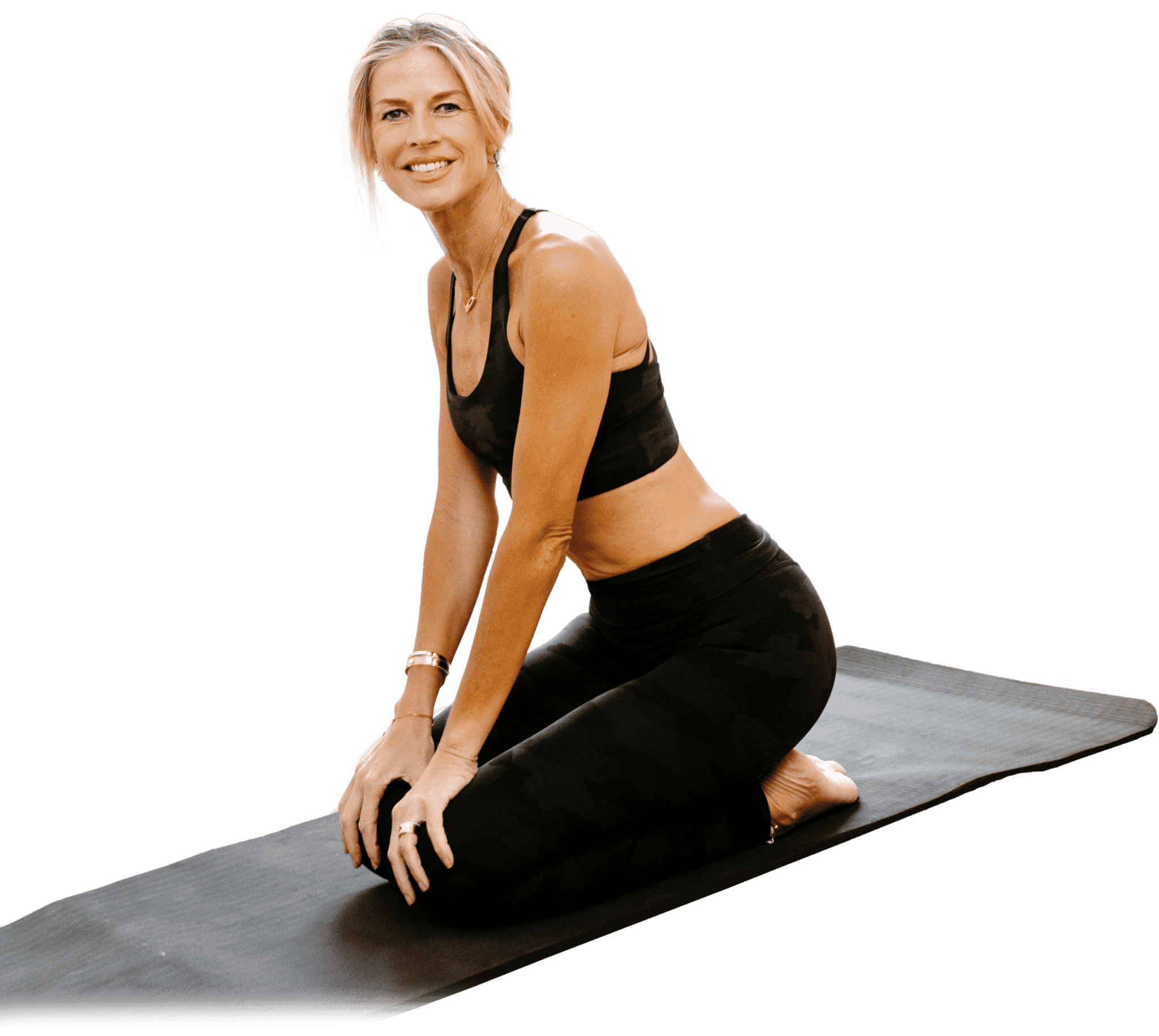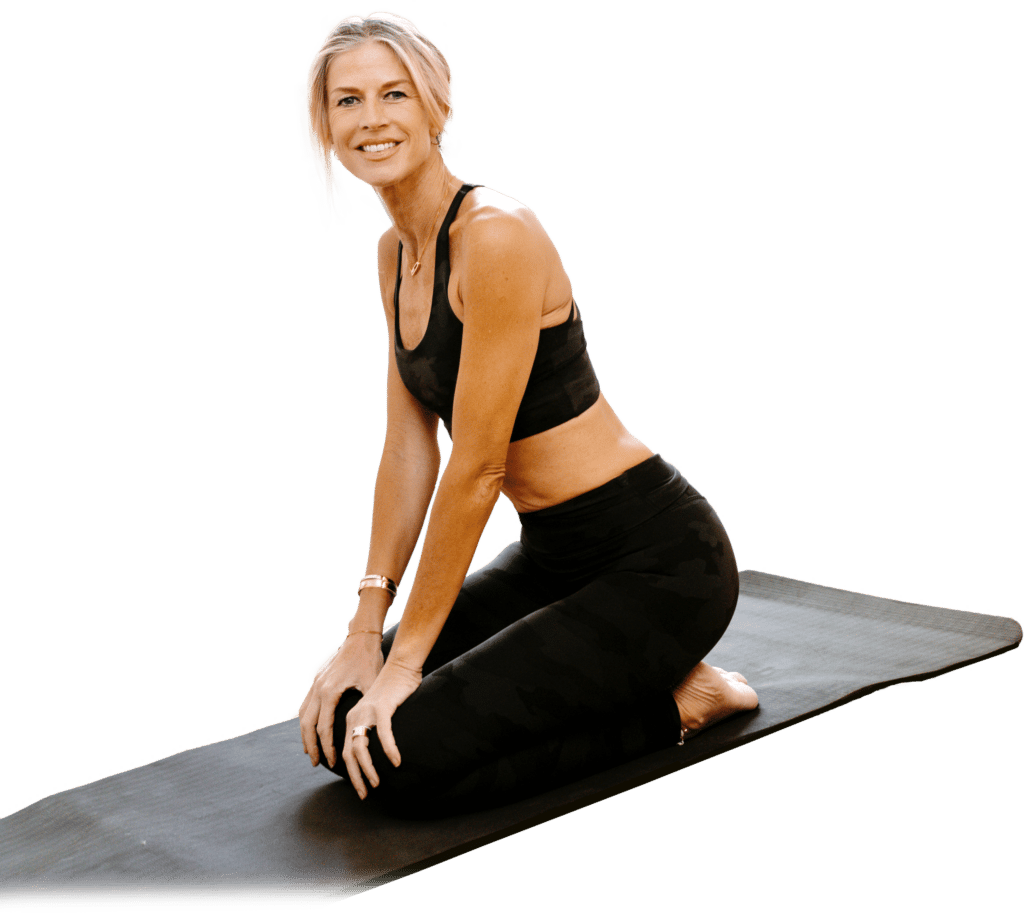 My name is Joëlle Bildstein,
I am the founder of The Belly Lab.
My name is Joëlle Bildstein,
I am the founder of The Belly Lab.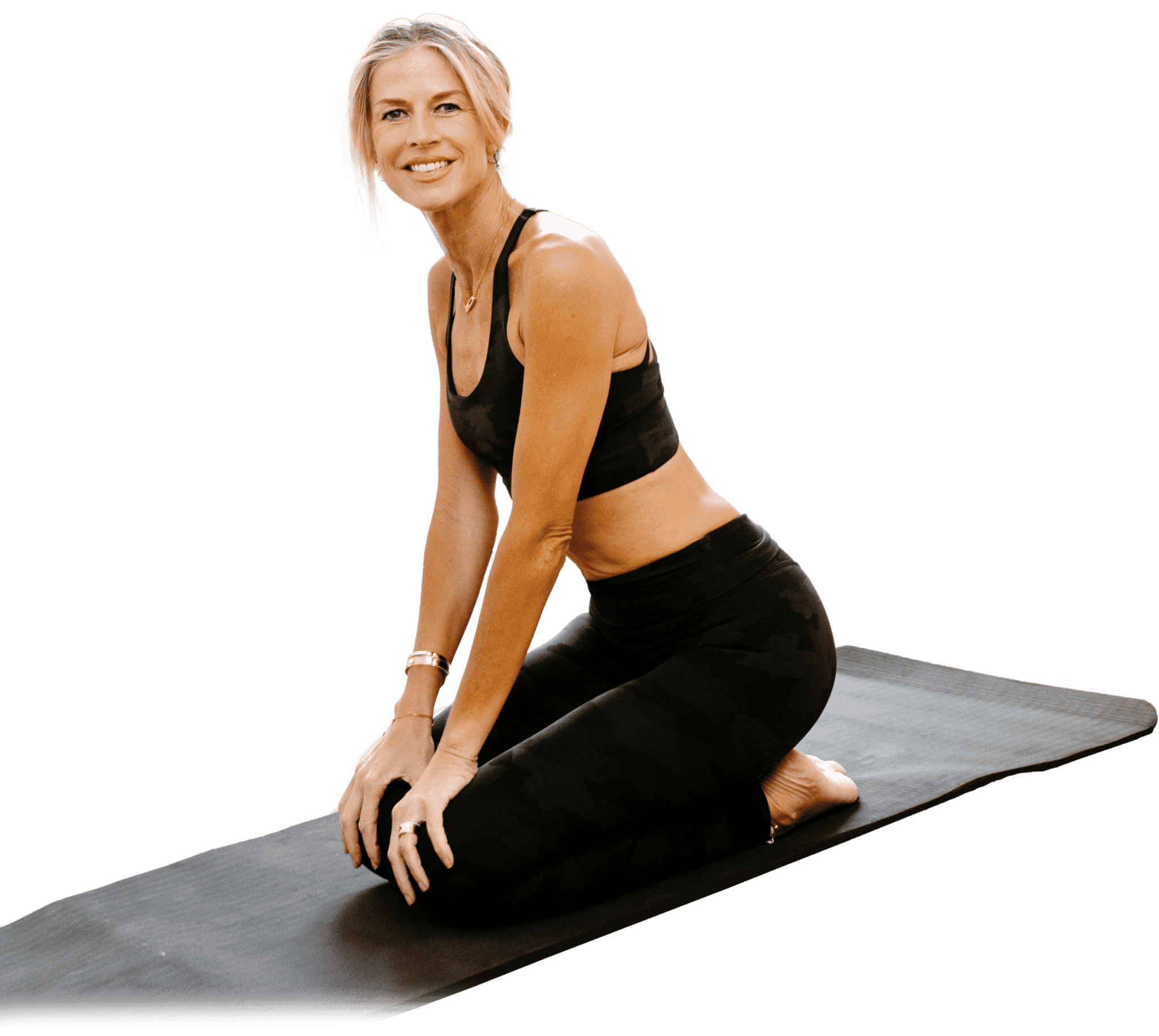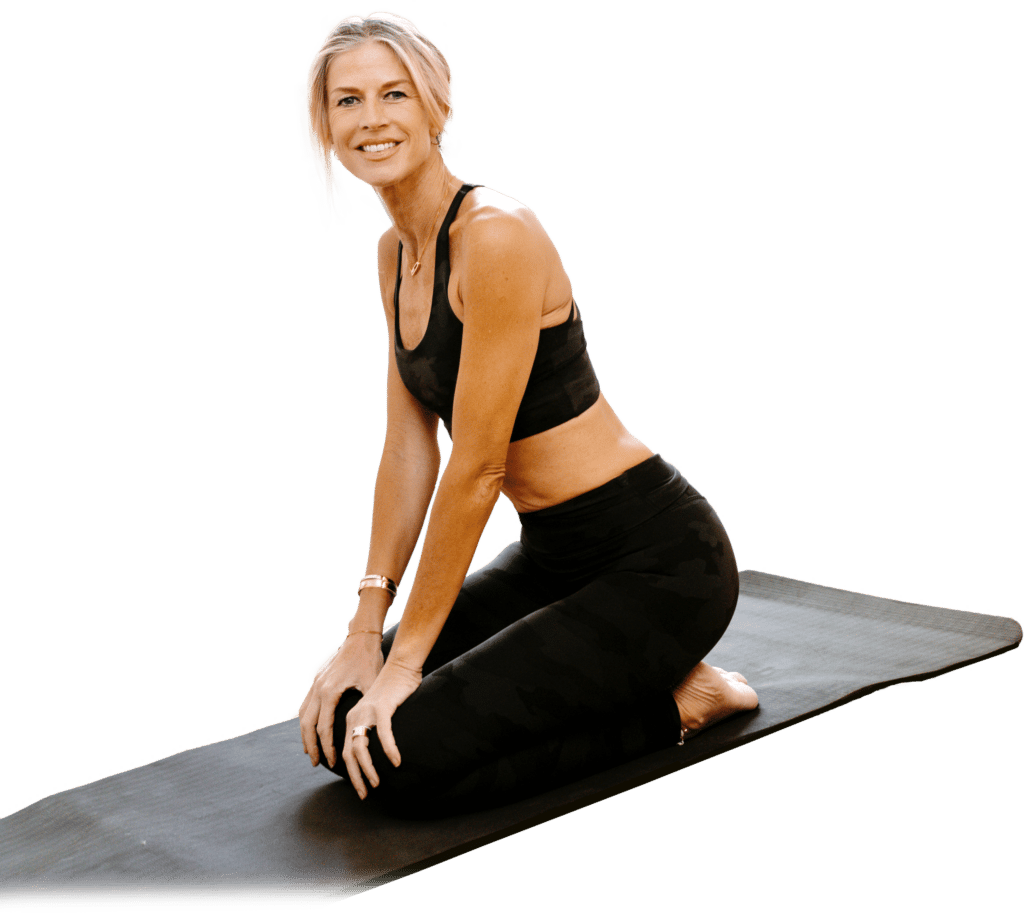 I wish to help women take a fresh look at their belly, learn to love it and take care of it.
I wish that each of them will blossom in their lives as women thanks to a healthier and more serene life.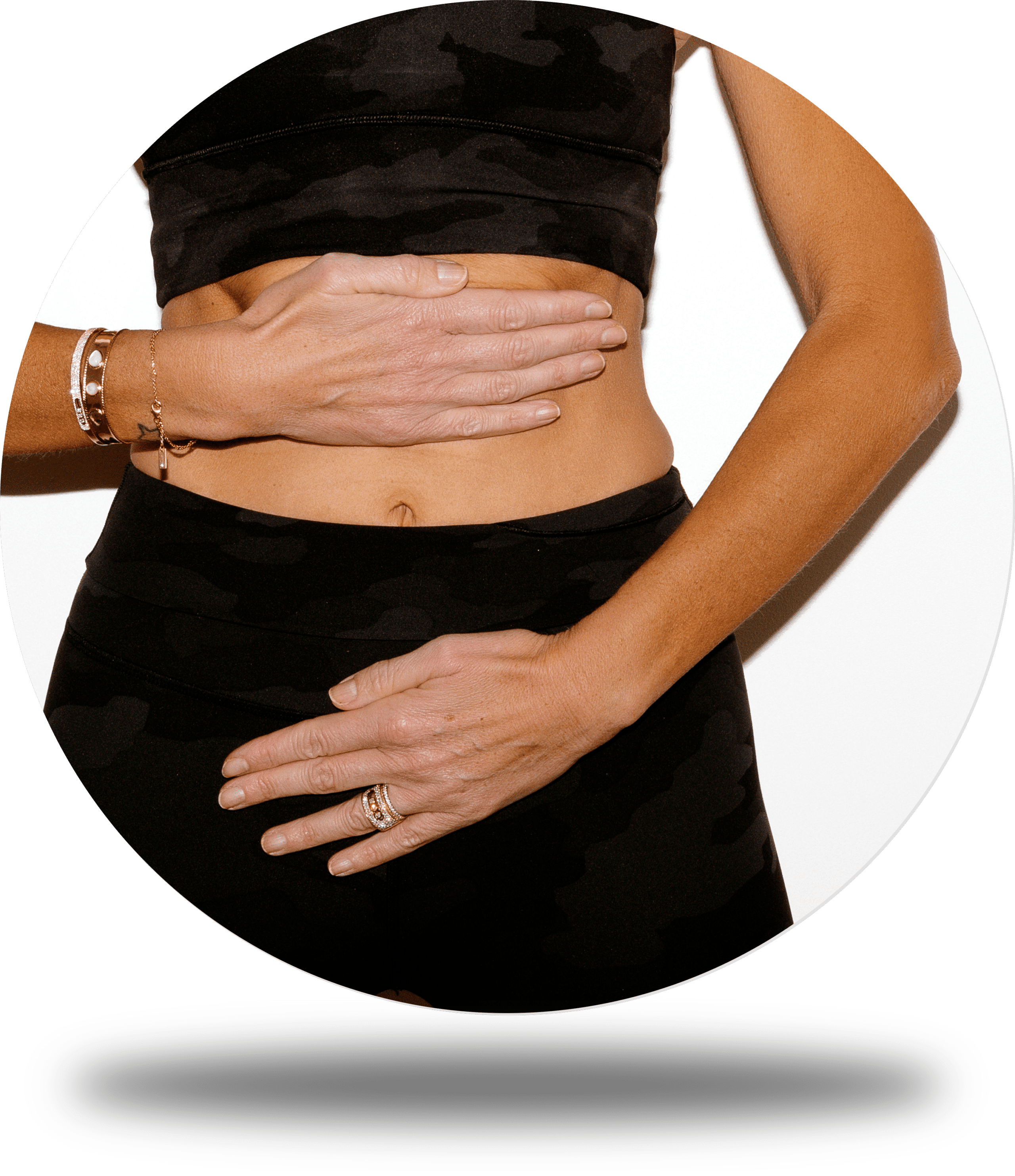 I would like to tell you my story, my journey. I would like to show you that, like many women, my life has not always been easy.
I wish to transmit this energy, this perseverance, this will, so that you too, can realize your dreams, those that sleep deep inside your stomach. Let me introduce you to the real Joëlle, without filter or artifice, just me.
THE CAREFREE SPIRIT OF CHILDHOOD
It all began with a quiet childhood in Alsace, cadenced by my dance classes and sporty family outings.
11 years of high-level ballet, skiing, tennis… At home, every day had its own sport! Today, I can say that it is what forged my character. Sport is a wonderful school of life. My father was a demanding man, I owe him my love for things done well. He also taught me the importance of taking care of my body.
Listening to my needs and respecting them is what allowed me to reach my goals and never give up.
The complexities of adult life.
I got married at the age of 28, and got pregnant soon after. First came Lucas with a smooth pregnancy, but a physically and emotionally difficult forceps delivery that left indelible marks on me. Then there was Paul, my second son, and the delivery was easier. Giving birth, as wonderful as it is, is not without consequences. My body changed and so did my mind. My children became the number one priority in my life. After my divorce, there I was, a single mother of two young children. I quickly found a job, my mother helped me with the boys so that I could flourish in my life as a mother and working woman. Between the daily stress, the running around chasing goals and the Parisian life, sports became an escape. It allowed me to channel my energy, but especially to empty my mind of negative thoughts.
However, I was not fully fulfilled. The constraints of my job did not allow me to take care of my boys as I would have liked. I only thought of one thing: to be free.
There was a catch… I was afraid. I was afraid of change, afraid of failing, afraid of not being able to offer my children the life I wanted for them. But I went for it, for them, to be there for them. I had this perseverance, this rage deep inside me that pushed me to surpass myself.
My life has taken a new turn once again.
I then decided to integrate the CELSA – INSEP French training institute and I became a sports coach! I practiced and taught classic sports like any other coach. But abdominals and crunches of all kinds throughout the day lead to a hyper pressure on the abdominal cavity and pushes the organs downward and forward. This intensive practice made me suffer from terrible stomach aches and I couldn't get rid of this little "belly". In 2012, my vision of sport changed completely. I discovered Pilates and engaging the abs thanks to the solicitation of the perineum and the transverse abdominal muscle. I continued my research and I came across the works of Marcel Caufriez on hypopressive gymnastics, which also inspired Bernadette de Gasquet, doctor and yoga teacher.
I decided to leave my job as a trainer at the gym, which no longer corresponded to my values of sport.
I chose to pursue my crazy desire to develop my own concept.
After some trial and error, changes and hesitations, the results were there. After one year, I was convinced. My belly was flatter, less swollen, but most of all, the pain was gone. I was convinced that my protocol could help many women feel good in and about their bodies, but my financial situation did not allow me to launch my program at that moment. I made the most of my clientele to test new movements and breathing techniques and it was a real success!
I didn't give up and I gradually regained my self-confidence.
2013 felt like the right time to start! I certified my technique and I threw myself into this fabulous experience. The name "L'ATELIER DU VENTRE PLAT" ("The Flat Belly Workshop") came to me instantly! I changed it to "THE BELLY LAB" sometime later.
The Hilton, where I worked as a sports coach, went bankrupt and closed down. It was a hard blow, but I saw it as a wonderful opportunity to develop my project. I was keeping it going between home classes and The Belly Lab.
In 2018, I moved to Portugal with my partner. I launched my website and at Christmas 2018, the first TBL program was finally released! It was a real accomplishment; I was so happy to have taken up the challenge.
After the dazzling success of this first program, the French publishing house Hachette suggested that I write my own book to present my technique... After three months of work, I was proud to present my book "Un mois pour un ventre plat" ("One month for a flat stomach"). Then, everything followed. I shot five new programs, including one in English, and I developed my social media and created an incredible community.
I now continue to write books and exchange with many partners. My team is growing, in France, in Belgium, in Portugal… Today, Paul and Lucas have grown up and my third child, The Belly Lab, is in full expansion.
I am dedicated 2000% to my project, but especially to my community of "Bellies", as I like to call the women who have joined me in this beautiful adventure. Lately, the release of the BELLY PREMIUM subscription has been keeping me busy, and I'm working hard to bring you more relevant content every month.
Being able to help so many women blossom is a true consecration for me.
Finally, I have shared this story with you to tell you that nothing is impossible in life. Perseverance and determination are the keys to moving forward.
It is because I believed in myself and in my project that I am here today. I am proud to be able to help thousands of women to reconcile with their belly and to accept their body.
But most of all, I am proud to offer them a protocol for a healthier, more fulfilling and happier life.